Thank you for choosing the EDGE GO.
The EDGE GO has been carefully designed to appeal to different lifestyles, offering unique and innovative patented technologies that revolutionise your vaping experience.
Our compact and sleek pod system is the ultimate lightweight vaping companion offering versatility and convenience in an ergonomic & stylish package.
The EDGE GO is ideal for those with a busy active lifestyle or who regularly commute, it's light and compact design means it can easily fit in a pocket or bag while still offering a satisfying vaping experience from a concise selection of our best-selling e-liquid flavours.
Features:
- Lightweight, coQmpact & discreet design.
- Rapid USB-C charging from flat to full in 50 minutes.
- Click & go pre-filled magnetic pods for effortless maintenance.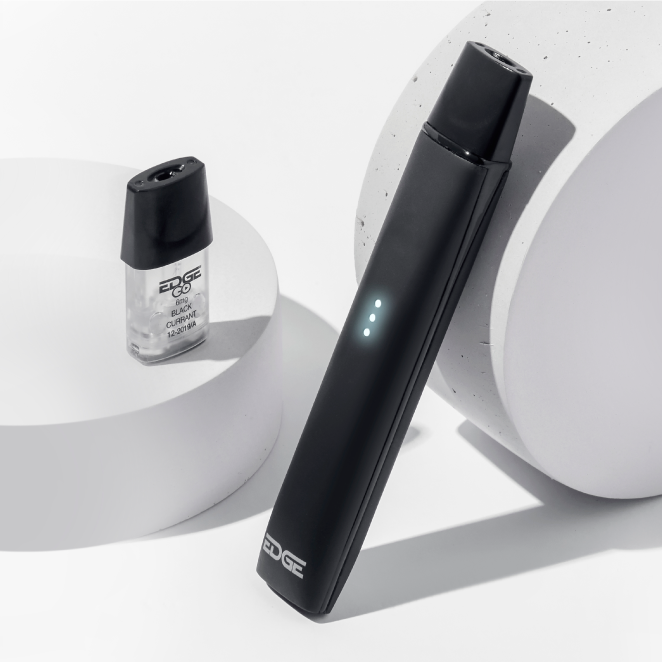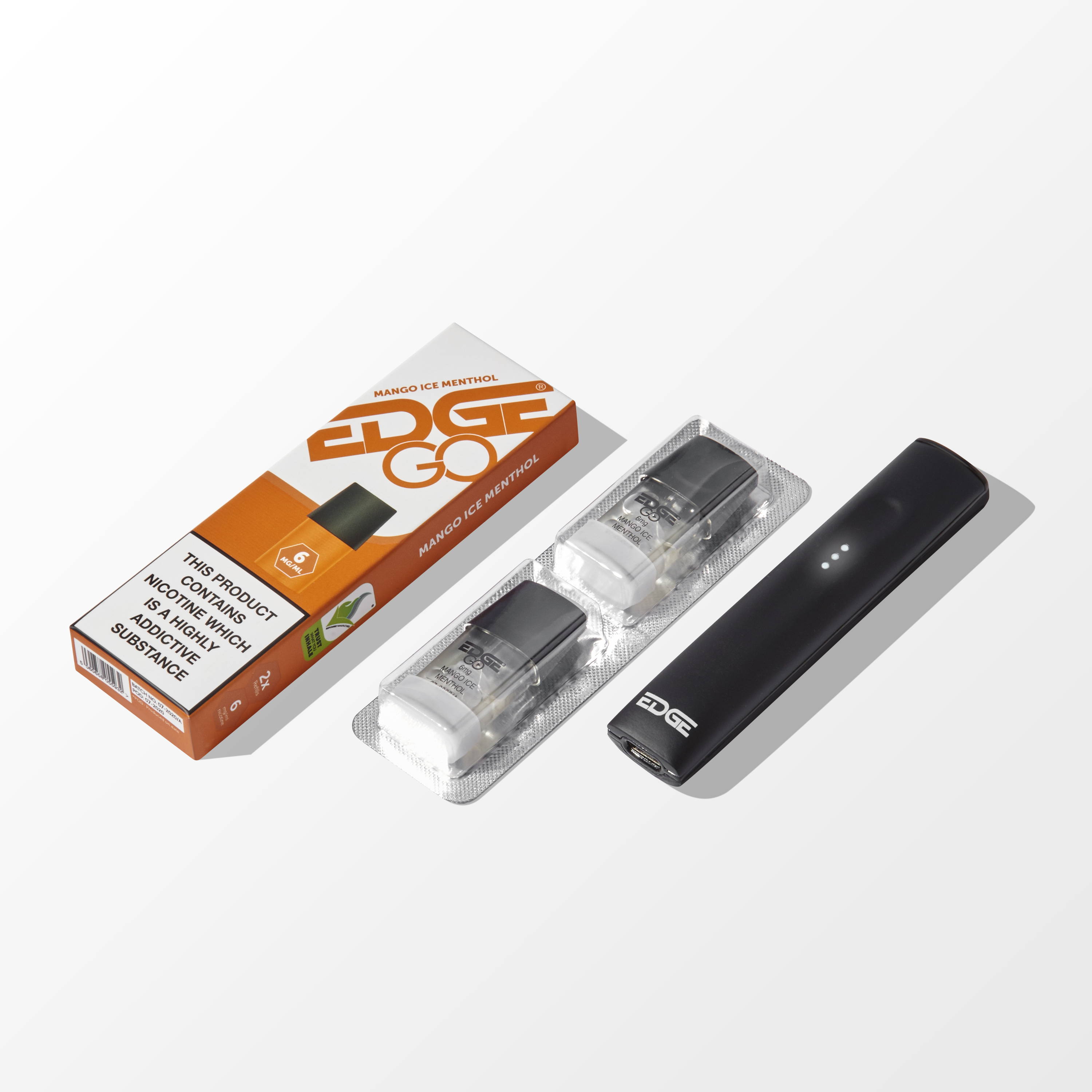 The EDGE GO vape e-cigarette pods have been specially blended to feel and taste just like traditional cigarette smoking.
Our British Tobacco flavour gives a true tobacco taste you'll recognise immediately, while our USA Blend emulates the mellow roasted flavour of an American Lite cigarette. Finally, our Very Menthol delivers a double-shot of ice cool menthol flavour, uplifted with a crisp peppermint twist to complete our best-selling profile.