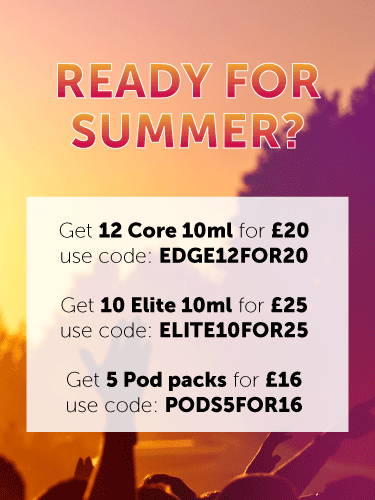 EDGE ELITE E-Liquids
EDGE Elite E-Liquids
:
12 For £20
Use code: ELITE12FOR25
EDGE Elite is our premium range of e-liquids, containing some of our greatest flavours created with the best ingredients available. Try our incredible Cherry flavour, or check out the tangy taste of Pear Drops.
Available in a vast range of nicotine strengths, our premium e liquids are guaranteed to become one of your firm favourites. So why not try something a little different today when you shop our premium e liquid range.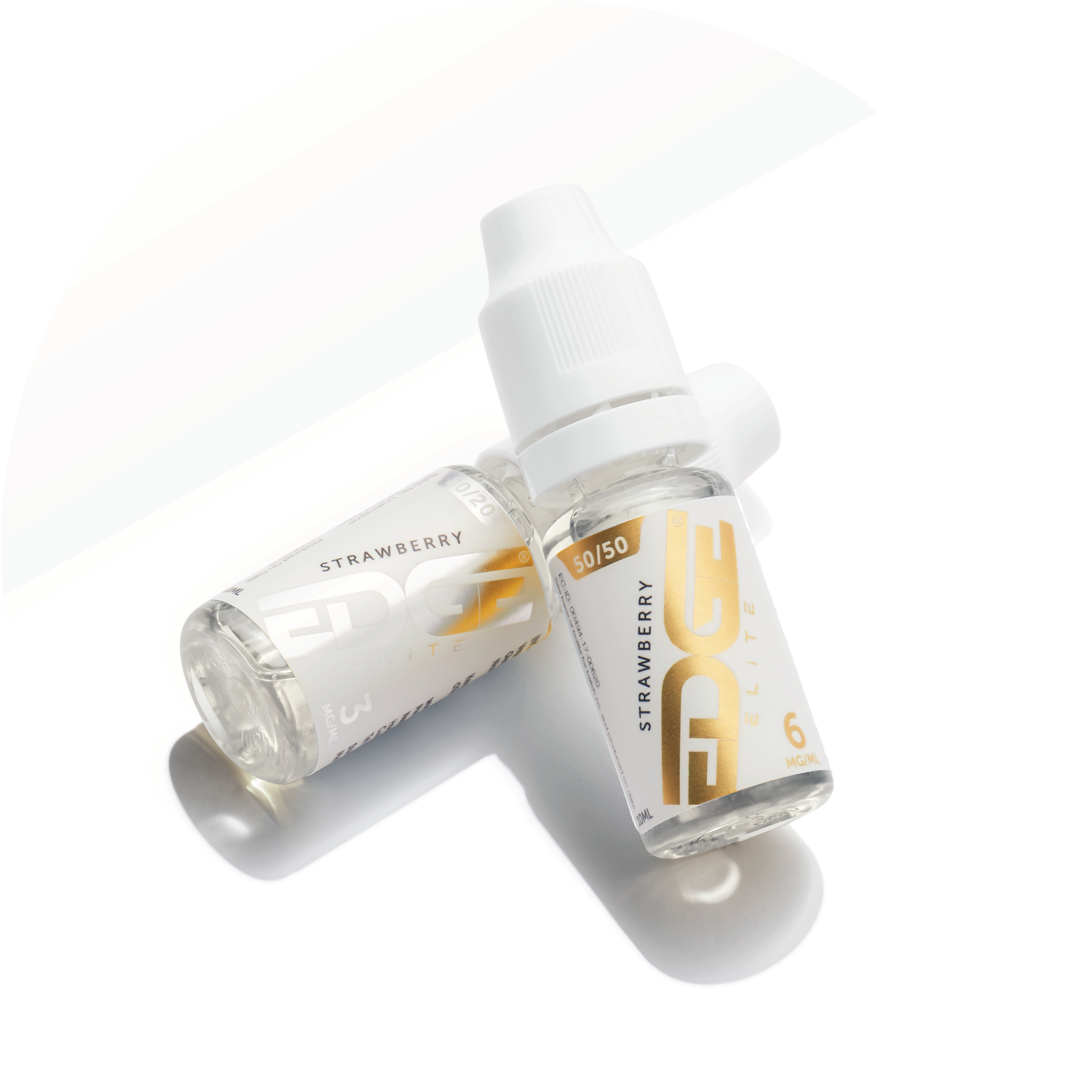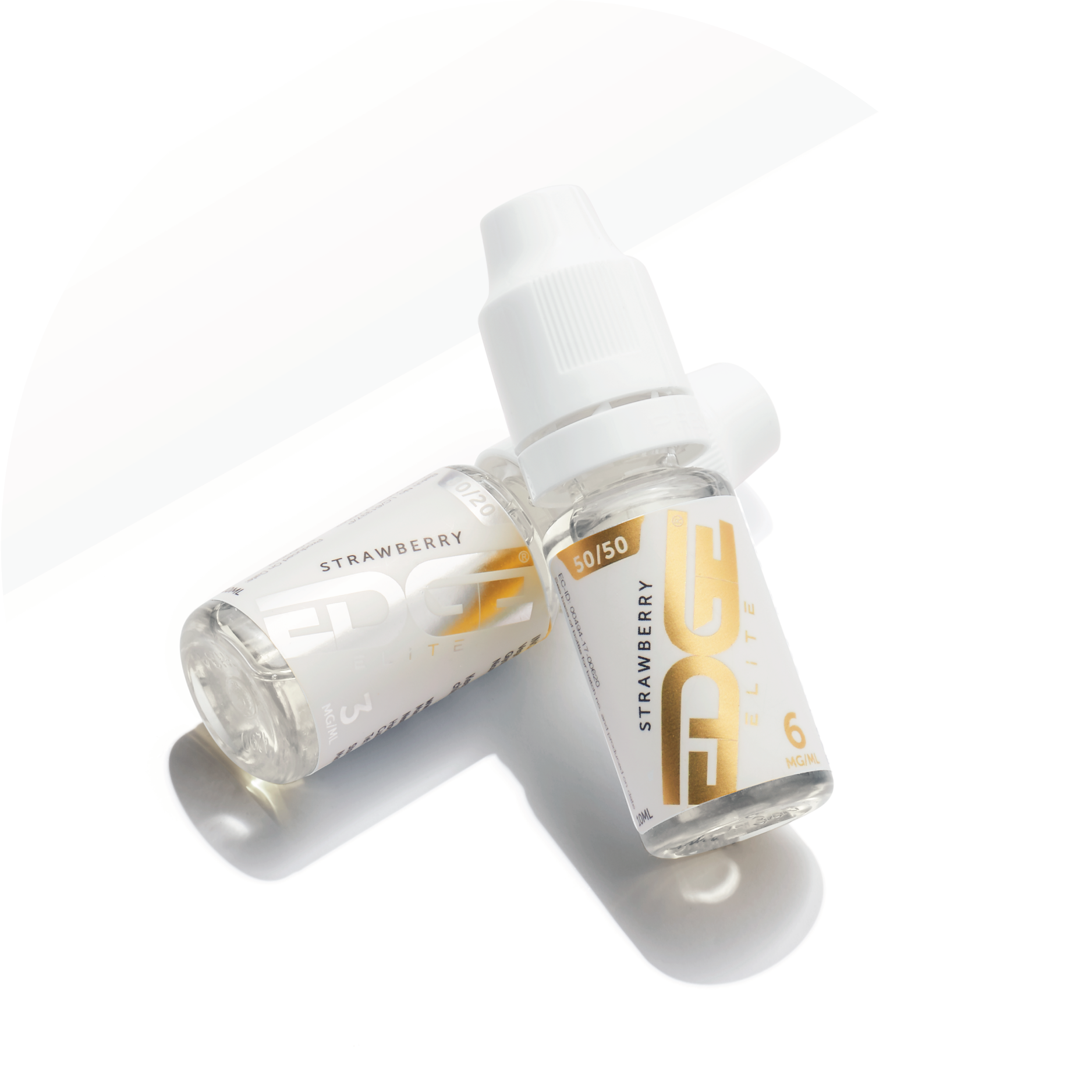 ---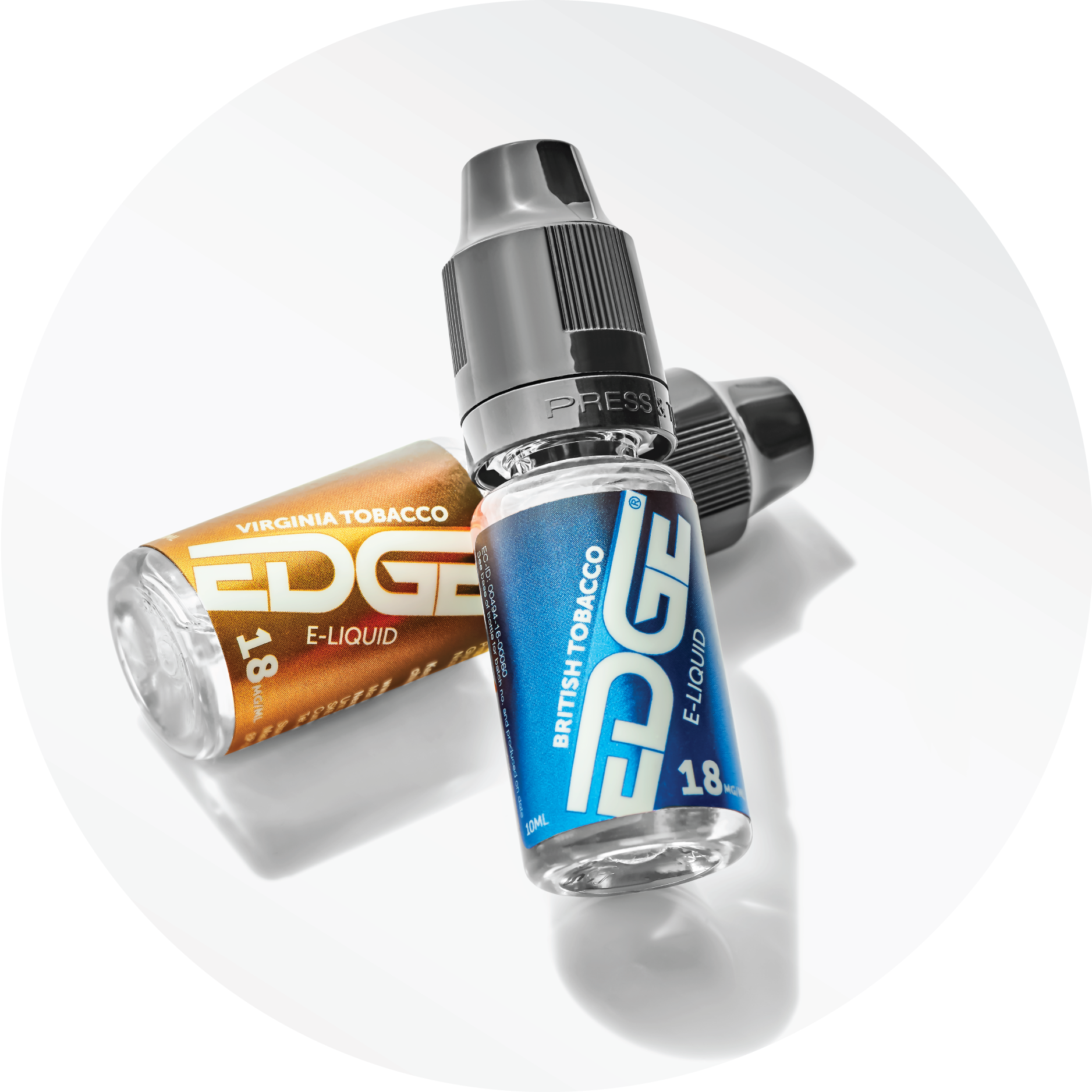 EDGE Core E-Liquids: 12 FOR £20.
Use code: EDGE12FOR20
Our EDGE Core range consists of 10 delicious flavours that have already become firm favourites on the high street. With a standard 50/50 PG to VG ratio, we're sure you'll find your own favourite EDGE liquid to vape.
All our classic e-liquids are available in 6mg, 12mg and 18mg nicotine strengths.
---
EDGE GO Pods

: 5 FOR £16
Use code: PODS5FOR16

Our EDGE GO pods are available in a range of our award-winning best-selling flavours, available in 6mg-18mg nicotine strengths. Click-and-go magnetic pod swaps make maintenance fast and easy.
Our range has recently expanded, and you can now choose from our new EDGE GO Smooth Nic Salt pods. Available in a range of excellent flavours designed to give you deeper, longer-lasting craving satisfaction with a sooth hit even at high strengths – available in 10mg and 20mg.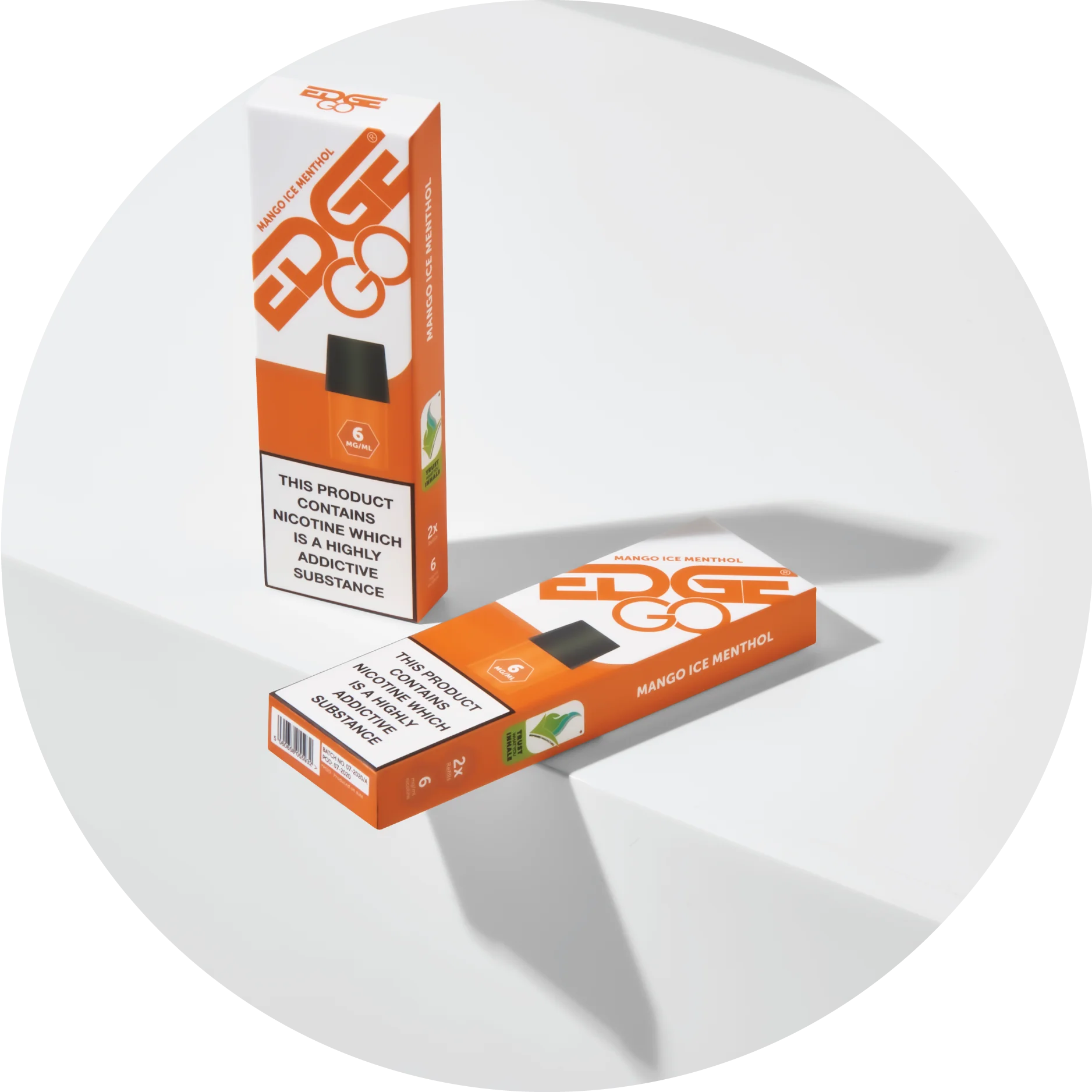 ---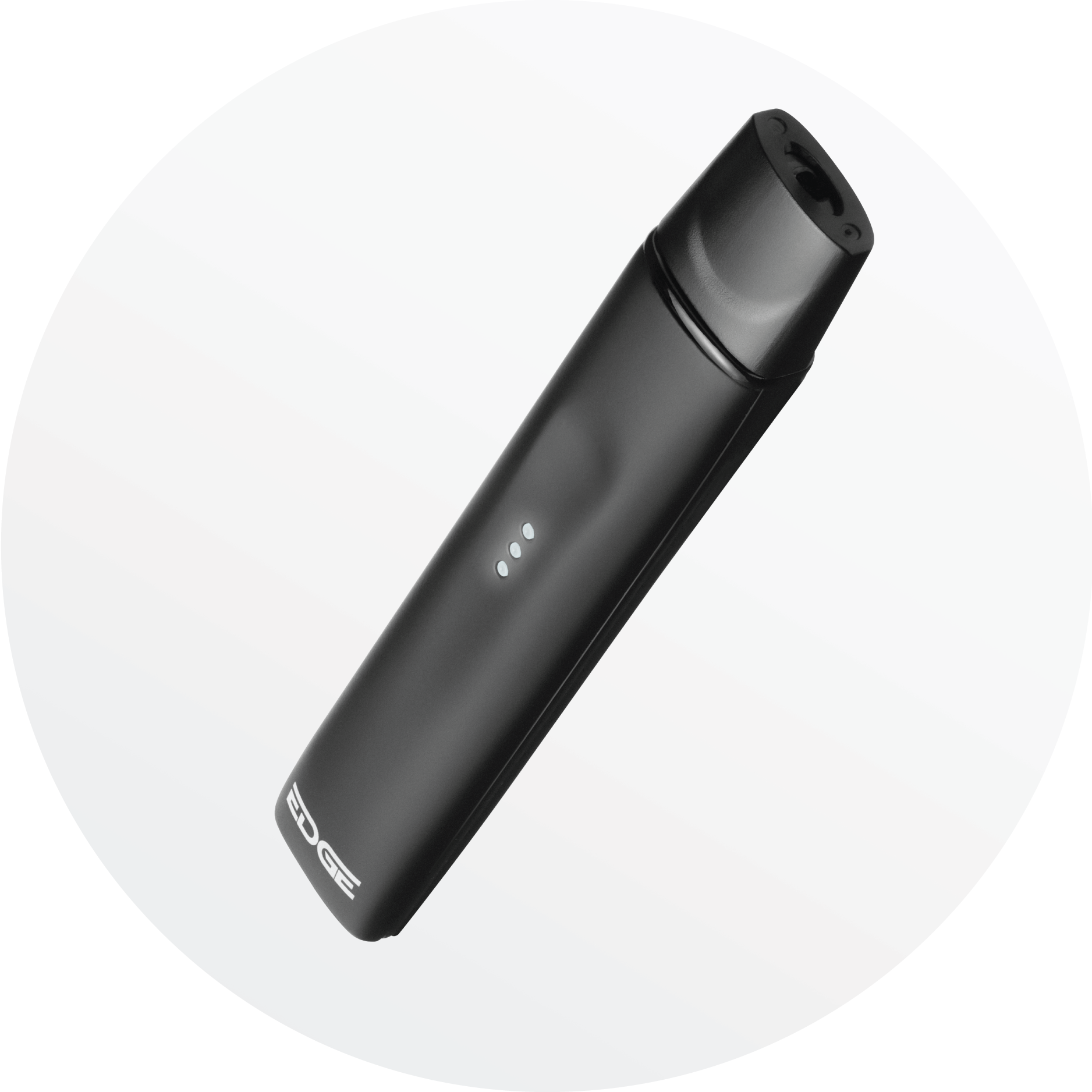 EDGE GO: £3.99
The latest generation of our award-winning pod vaping device. The EDGE GO is pocket-sized and designed to fit seamlessly with your lifestyle. Thanks to its simple user interface, brilliant battery and effortless magnetic pod replacement system, this device is perfect for those that are new to vaping, have busy lifestyles, or are constantly on the go.
Better still, when you purchase this vaping starter kit, you get the device, USB-C charging cable and our best-selling Very Menthol pod (in 18mg)
---