Smoking Cessation Success Story:
Jane

Smoking Cessation Success Story:
Jane
Smoking Cessation Success Story:
Jane
Over the course of 6 months, we supported 4 EDGE volunteers, who decided they wanted to quit or reduce their smoking habits, using vaping as an alternative. You can learn more about the trial itself here, or head over to our success stories page where you can see a snapshot of real people's experiences using EDGE products on their cessation journey.
If you are considering stopping or reducing your smoking, and are unsure if vaping is the right option for you, then check out our guide Finding The Right Alternative, where you can explore impartial information about vaping and other alternatives such as nicotine replacement therapy and medications.
If you've decided that you want to give vaping a go, then our New to Vaping page is worth a visit to get yourself familiarised with the kinds of products on offer, and advice on how to tailor those choices to your personal journey.
Read on to explore the success story of Jane, one of our EDGE Champions, and discover how she faired on her cessation journey!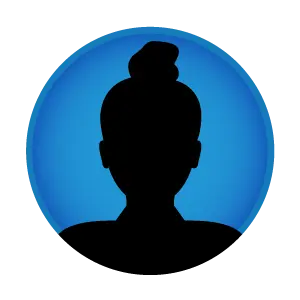 Who are they: Jane
Age: 47
Gender: Female
Occupation: Business owner
Time as a smoker: 15+ years
Cigarettes per Day: 3
Weekly smoking expense: £12
Personal Goal: To quit smoking by making the switch
EDGE Products Chosen: GO with 6mg pods, & Pro with 3mg e-liquid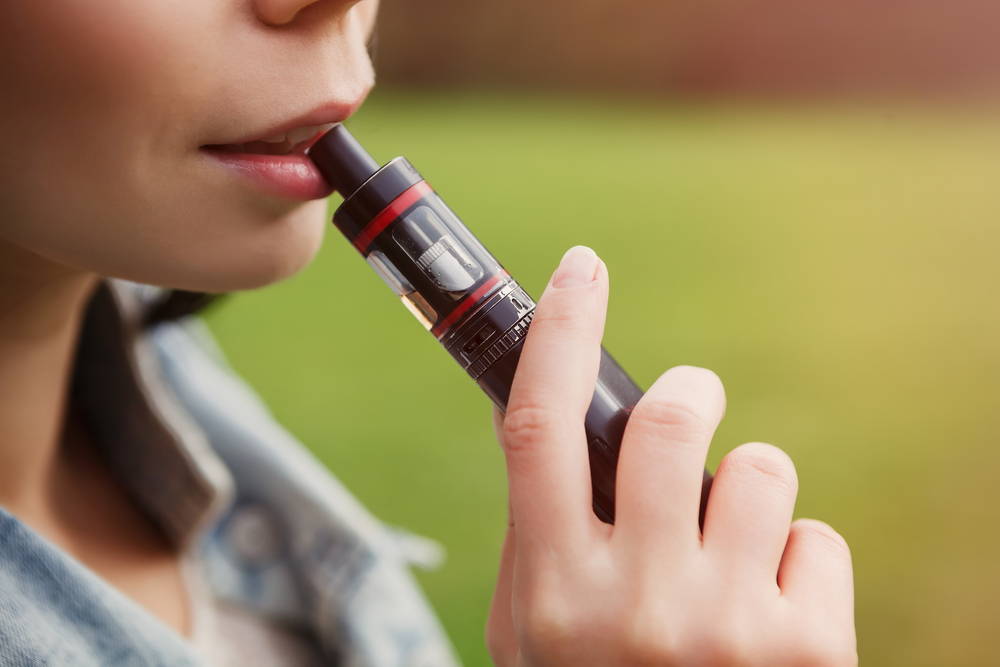 LIFE AS A SMOKER
Jane had been a smoker for many years, having originally picked up the habit after feeling peer pressure from her social group, something many of us can relate to. Jane found that smoking relaxed her, and particularly enjoyed a cigarette following a meal.
TIME FOR A CHANGE?
Like many of us, Jane was never fond of the smell left by cigarette smoke, which contributed to her feeling like somewhat of a social pariah. Particularly now as more and more of society are acting against smoking, the stigma of shame is very real for many smokers. Not only this, but Jane was also concerned about the lurking health issues that come with a long-term smoking habit.
Jane would speak to her immediate family about giving up smoking every few months or so. They and her Partner would encourage her to try quitting, with her doctor advising the same, albeit less frequently. Jane told us that her friends and family had set quite the example for her, with over 30 of them having tried to quit smoking themselves, with 75% of them managing to break the habit entirely.
IF AT FIRST YOU DON'T SUCCEED...
Jane had tried quitting before, five times in fact! On three of those occasions, after seeking advice from the NHS website and talking to fellow quitters, she had tried using nicotine patches. Jane told us that the nicotine patches worked well, and helped her manage her cravings. Ultimately though the cost of the patches was a put-off and Jane felt that she wouldn't bother with them again.
Not wanting to give up, Jane also tried quitting using vaping products twice before, despite being a little worried about how well they were regulated.
She invested in a branded (SMOK) device and e-liquid that came from a reputable retailer with excellent reviews online, having first spoken to other vapers for advice on where to start. Jane saw the appeal, in that vaping was reportedly less harmful than smoking and felt more socially acceptable.
Even so, Jane's attempts at cessation never lasted much longer than 3 months. A fantastic effort sadly hindered by pressure from social situations, those unavoidable periods of stress in life, and doubts about her will to truly leave cigarettes behind for good – Jane hit a wall at 3 cigarettes per day, and was struggling to get past it.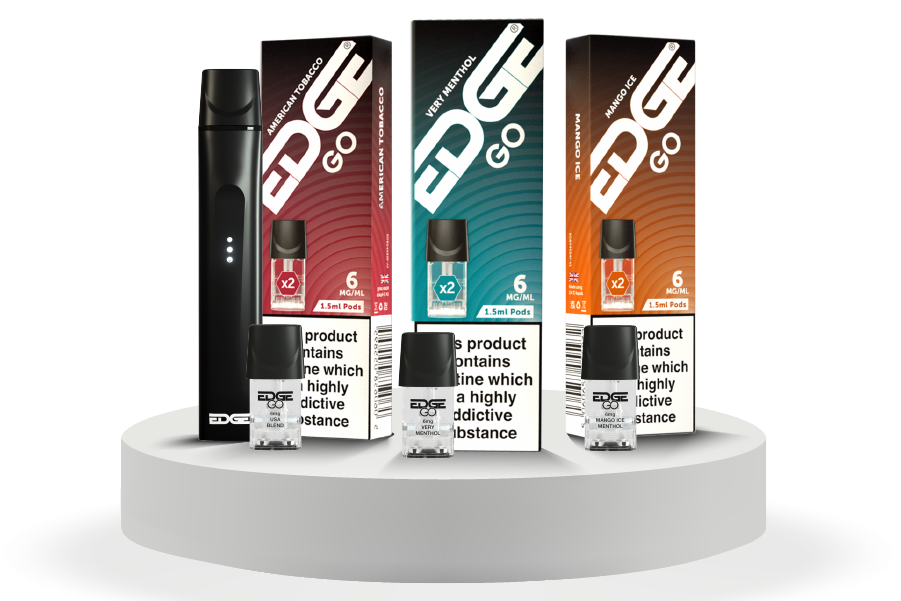 Switch With EDGE
Spurred on by the concerns of cost and potential health implications, Jane volunteered to join the Switch with EDGE initiative and give vaping one last chance. She hoped that with the extra support and guidance we offer as part of the experience, she would be able to successfully make the switch to vaping, with a view to eventually stopping consuming nicotine altogether. After completing the trial, we carried out a small interview with Jane to get her take on the whole experience, here is how it went:
Q1: What did you want to achieve?
Jane: "I want to make the switch, feel better about myself and enjoy the sense of achievement. I won't feel like a social pariah amongst my immediate circle"
"I hope vaping will be the solution for me, and will let me feel better about my health and wellbeing."
Q2: What did you think would be the biggest challenge when making the switch?
Jane: "Getting used to the vape device in general, initally i wasn't sure, but i quickly got used to it and looked forward to experimenting"
Q3: How was getting used to vaping?
Jane: "The Pro device was great, and the coils are brilliant, so simple. But I found the Go much easier, and i liked the 3 fruit flavours."
"I always prefer fruit. 'and I'll always switch around the flavours to get variety, it's nice to have a different flavour otherwise your taste buds get too used to one flavour."
"The worry was about getting more addicted. I was quite freaked out at first, but then I've become less concerned as vaping has been a successful method of quitting for me."
"And, It's something you can do at home without going outside which doesn't smell"
Q4: What challenges did you face during the trial?
Jane: "On holiday, walking past bars with people smoking we both thought "that smells amazing" from a distance, but the lingering smell is nasty. We would normally smoke when on holiday."
"Social situations made me want to smoke. But that's not a barrier anymore. More people are vaping which makes this easier"
"I've had a lot of stress in the last two months, but it hasn't affected consumption and I've not been tempted to go back to cigarettes - Not been a barrier - I might vape more in those occasions but I'm ok about that"
Q5: How did making the switch with EDGE compare to previous quit attempts?
Jane: "Patches worked well, they took away the cravings, but the cost was a dislike"
"It takes less will power than other methods (e.g. nic pouches etc), probably because you're still inhaling something which is very similar."
"Having the will power to quit forever is no longer a barrier, not ever thinking about smoking, can't imagine going back there."
Q6: Have your perceptions of vaping changed throughout the trial?
Jane: "I still don't like to vape around other people, less than smoking but I do still feel there is a stigma. More socially acceptable but I still don't tend to vape in public."
"I thought it would be far more socially acceptable than it is. Could be my feeling and sensitivity, more so than others."
"I enjoy vaping more than I used to enjoy smoking before switching. It feels good after a meal, and relaxes me"
Q7: What's next?
Jane: "I'll definitely continue. Maybe look to cut down mg"
"I don't want to be doing this forever. Not set any deadlines, open to quit as and when I feel ready"
Jane's Advice for Others Making the Switch
"Give it a try, if one device / flavour / strength doesn't work, try with something else and don't give up. Don't assume if your first vaping experience doesn't work first time, it will fail altogether. Trial and error required."
"The convenience of vaping: EDGE GO is so simple, but also EDGE PRO's fast coil change makes vaping so easy too (I tried both)."
"Now one of the most important things I'd say is finding the right device that suits you, not forcing yourself to get used to one device"
"Talking to someone about the process forces us into self-reflection and examine lifestyle choices and motivations."
"It takes less will power than other methods (e.g. nic pouches etc), probably because you're still inhaling something which is very similar."
"Be prepared!"