EDGE Vaping is now on a new website platform to improve the experience we want to offer our customers.
The new site functions in much the same way the old one did... but if you have an account with EDGE Vaping we'll need you to sign in to activate it on the new platform.
To Activate your EDGE Vaping Account
We've sent you an email entitled EDGE Vaping Customer Account Activation. Simply click the link within the email and follow the link to site. Next - enter a new password. The email may have found its way to your Junk or Spam email box. It looks like the following: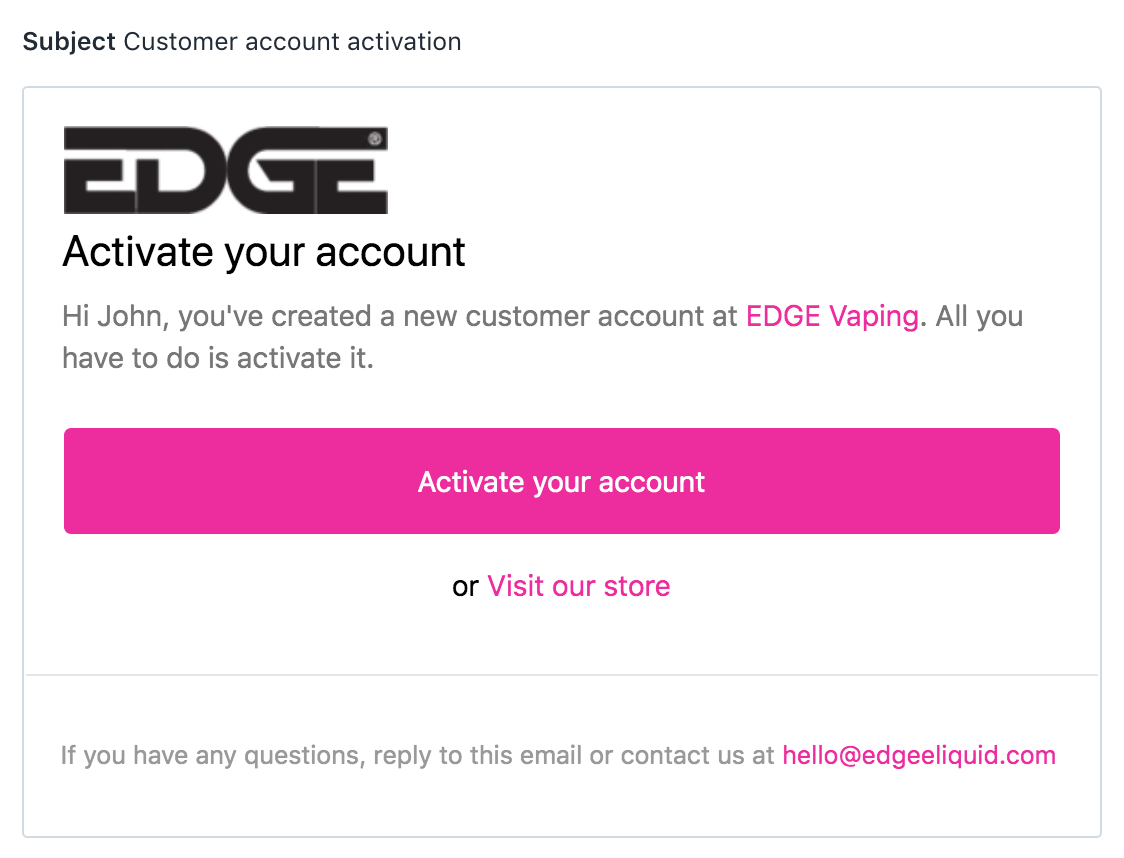 Our Deals Are the Same
But they may not be redeemed automatically. You may need to enter a code in the checkout. Click to see the updated
deals page.
If you have any questions about the new platform, don't hesitate to get in touch with the team. We're on hand to guide you through the process to make your next EDGE Vaping order.