Smoking Cessation Success Story:
Ryan

Smoking Cessation Success Story:
Ryan

Smoking Cessation Success Story:
Ryan

Over the course of 6 months, we supported 4 EDGE volunteers, who decided they wanted to quit or reduce their smoking habits, using vaping as an alternative. You can learn more about the trial itself here, or head over to our success stories page where you can see a snapshot of real people's experiences using EDGE products on their cessation journey.
If you are considering stopping or reducing your smoking, and are unsure if vaping is the right option for you, then check out our guide Finding The Right Alternative, where you can explore impartial information about vaping and other alternatives such as nicotine replacement therapy and medications.
If you've decided that you want to give vaping a go, then our New to Vaping page is worth a visit to get yourself familiarised with the kinds of products on offer, and advice on how to tailor those choices to your personal journey.
Ryan didn't want to quit smoking altogether, but wanted it to be more like a night-out treat, instead of a daily habit. Check out his story below if you are planning a similar journey, his experiences might give you an insight into what to expect when using vaping as an alternative.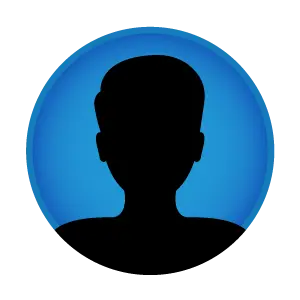 Who are they: Ryan
Age: 34
Gender: Male
Occupation: Architecture Technician
Time as a smoker: 5-10 years
Cigarettes per Day: 15
Weekly smoking expense: £40
Personal Goal: To only smoke socially by replacing daily cigs with vaping
EDGE Products Chosen: Chosen: GO with 20mg nic salt pods.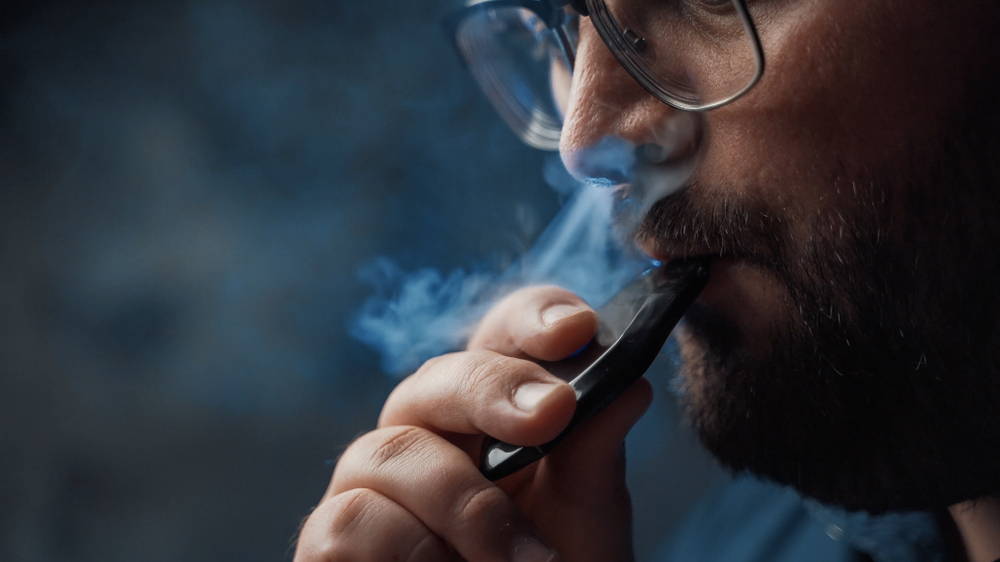 Getting Used to Vaping
Ryan felt a strong habitual craving for cigarettes as a smoker which led him to try higher nicotine strength vaping products when making the switch. He found he got the most satisfaction from our smooth nic salt GO pods as they offered more nicotine but without the harshness of normal 'freebase' 18mg, and enjoyed the blackcurrant flavour.
"The smooth nic salts has been great - I didn't like the 18mg freebase. Using EDGE GO has been brilliant, because it's easy to use, compact, no coils to be changing (no paranoia). Pretty much all about having the right product."
"Seems to be killing the craving, and nic salts is smooth. I think it could be the taste rather than the nicotine I enjoy most."
ryan's Biggest Challenge
Going out drinking with his friends has been a constant barrier for Ryan, with temptation creeping in when others around him smoke more. He was also concerned that he would never get the same satisfaction from vaping.
"Drinking - not overcome this, it's still a barrier, but have found I've smoked less and am more in control if company doesn't smoke"
Thankfully though by experimenting to find the right approach, he has been able to take control of his smoking and reduce it significantly.
"The enjoyment of a cigarette seemed hard to beat. I have addressed this though, based on finding the right vaping product."
"I've not quite quit, but going from 15 cigs to 1-2 is definitely an improvement."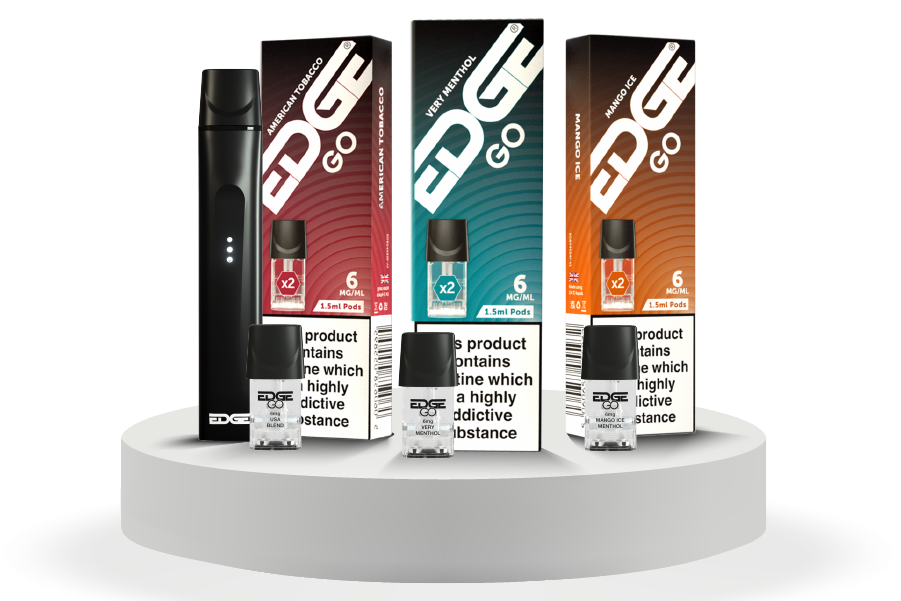 How Switch with EDGE compared to previous attempts to quit
Ryan had tried to quit once before using a combination of vaping and nicotine replacement medication Champix. He was able to quit for around six months, telling us that Champix was very effective at suppressing cravings, but he just didn't enjoy it very much which made it harder to keep up long-term.
"Champix was more successful for me, but not as enjoyable. It helped me stop the habitual side of smoking."
While he had enjoyed his previous attempt at vaping, he found it hard to find one that really met his needs.
"Before, I thought it I had a bigger device that if would help me quit because there's more vapour, but now I think if I'm enjoying it, it doesn't need to be a big smoke machine. Some are so big, and I wouldn't bother with these now."
While he admits his progress was slower than expected, Ryan found that by combining the right device and pod with manageable goals helped him reach his target of being a social smoker only.
"I've had some stressful periods recently, so I felt making a sudden change wasn't a good plan for long term success. Switching to vaping wasn't really fast. I just gave it time, made small changes at a time by cutting down a few more cigarettes each month and by month 3 or 4 I was doing really well."
Conclusion
Despite some stress and challenges, Ryan sys he feels he achieved his goal of becoming a social smoker, rather than full-time. He now enjoys vaping even more than smoking, and has loved his experience with the EDGE GO.
"Using EDGE GO has been brilliant, because it's easy to use, compact, no coils to be changing (no concern it could burn out). Having a vape that I've enjoyed using. The smooth nic salts has been great."
"I only smoke socially now, which was my aim, so I often don't smoke on a given day."
Ryan is even feeling healthier after making the switch.
"I've started playing football more often and I'm planning on joining a gym soon."
rYAN'S advice to others
"It's all about having the right product. I've tried vaping before which didn't work, this time it has because I tried different options and found the product that worked for me. Everyone is different."
"Some occasions are easier to switch than others - for example the cigarettes I had at home were the easy ones to switch, so I switched these first, but the cigarettes I had after meals took a few months to switch."
"Like I said to my friends who I've got onto the EDGE GO products now, you have to want to make that step and try a product out. Keeping trying different flavours and pods until you find one that you enjoy."
"More vapour doesn't necessarily make it easier to quit"