NEW TO VAPING?
Gain the knowledge and discover tools to build your vaping journey.
WANT TO RE-ORDER?
Already an EDGE customer? Log in to your account here to re-order your favourite E-liquids and Pods.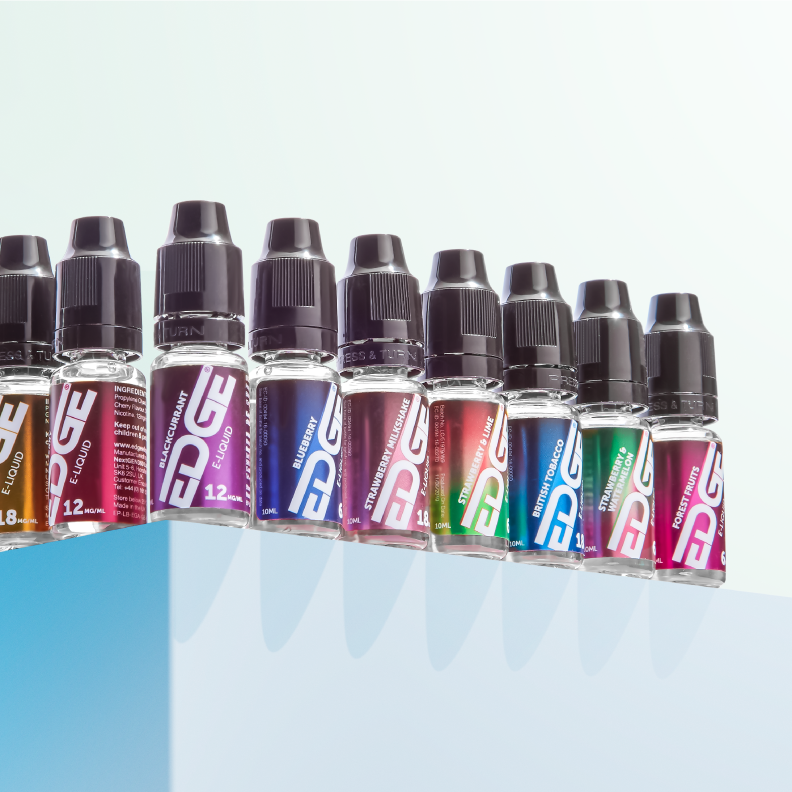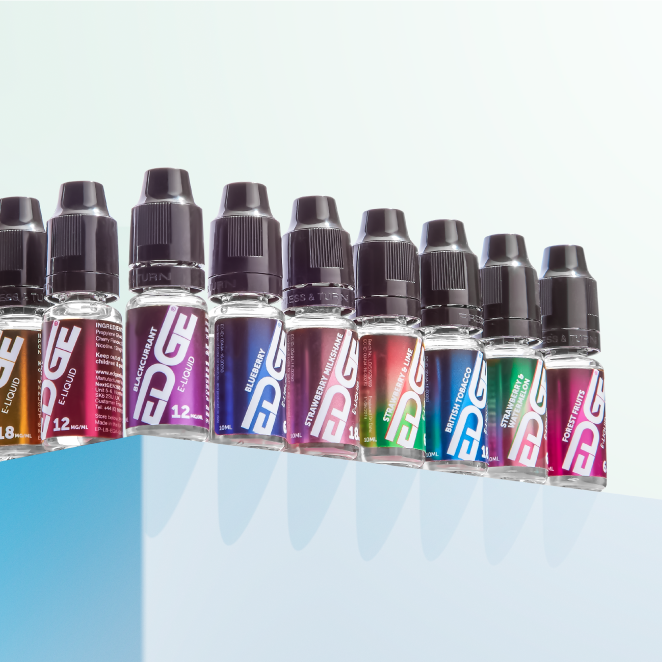 EDGE Core
Our core range of flavours and strengths, including Blackcurrant, Forest Fruits and Menthol, created to support your journey.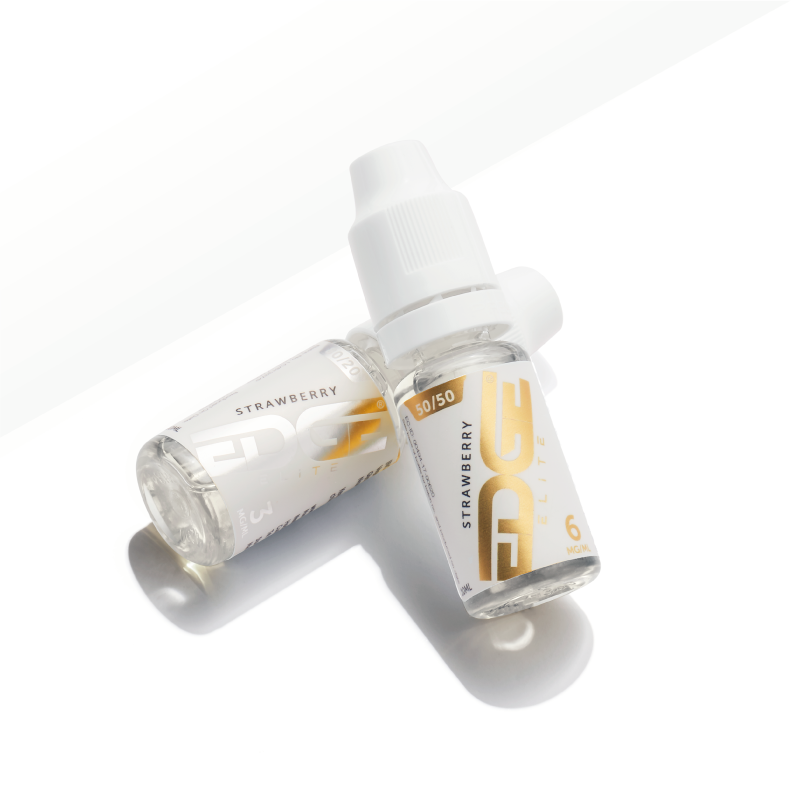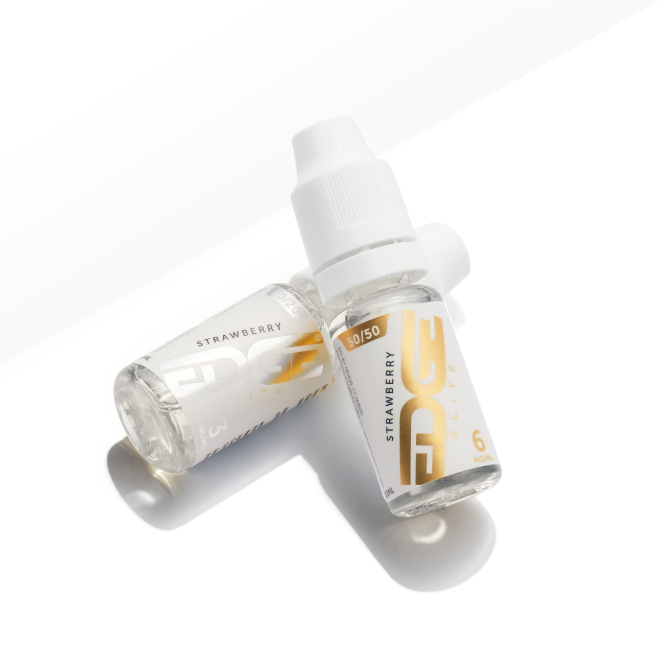 EDGE Elite
Not all liquids are made equal. Our finest collection of flavours, carefully refined to maximise your experience.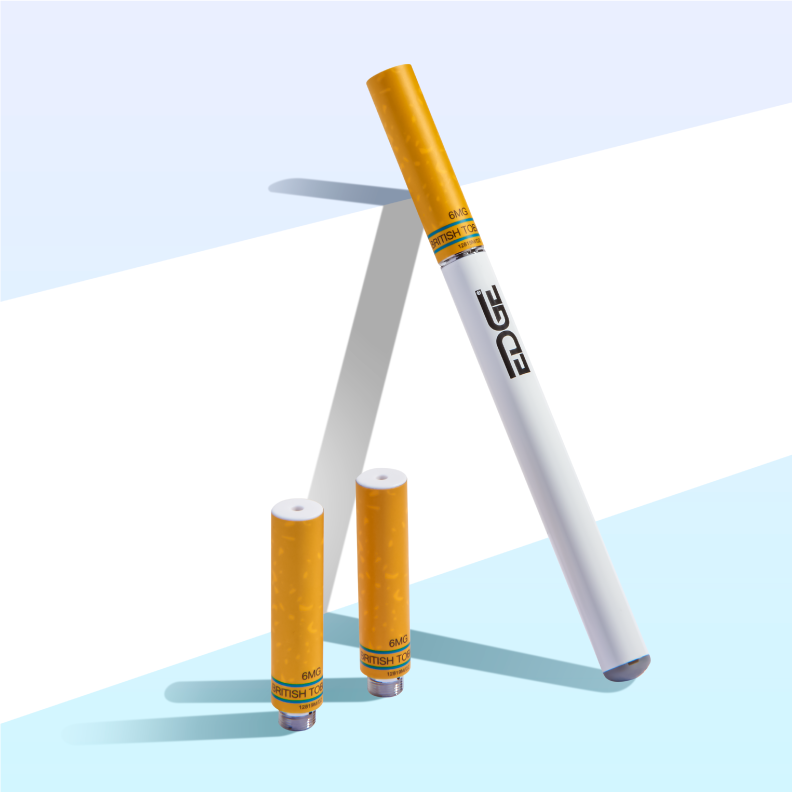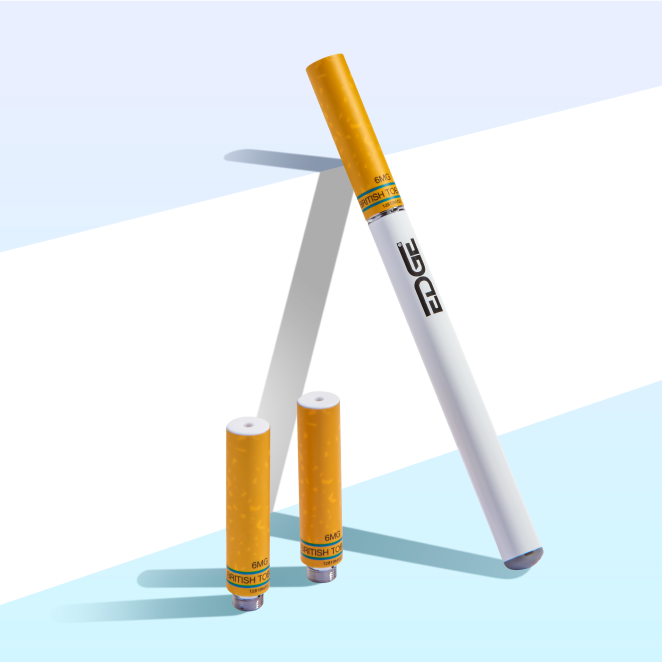 Cartomisers
Our classic collection of premium cigalike cartomisers., Available in 3 flavours; Very Menthol, British Tobacco and USA Tobacco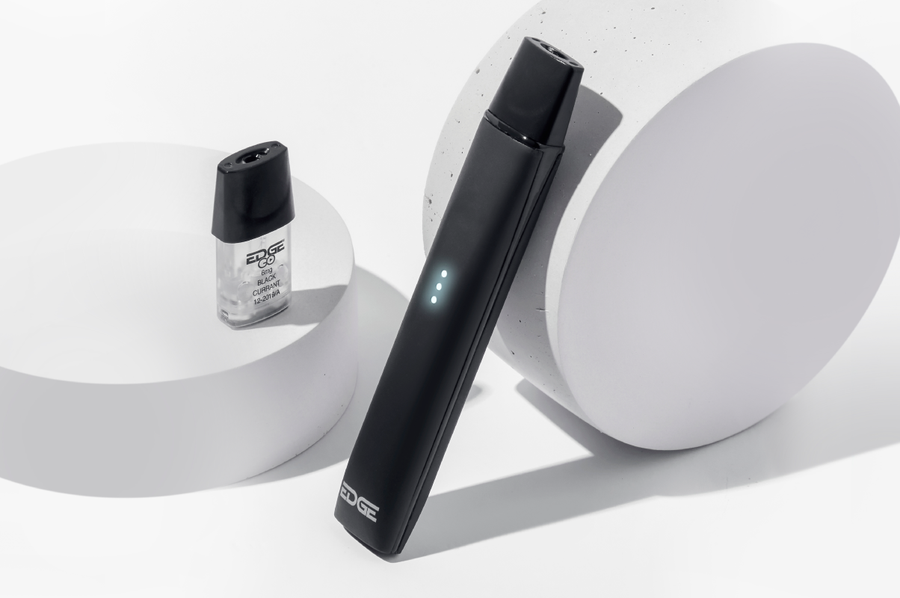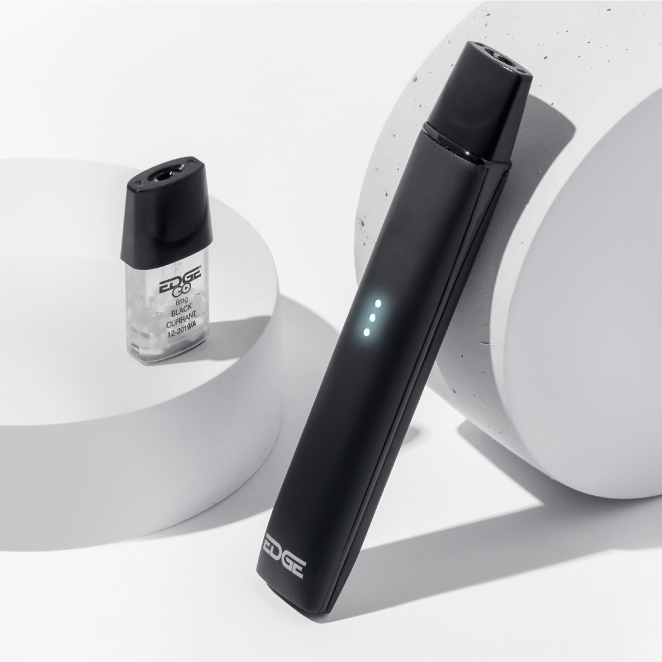 GO
Go Anywhere, Go Anytime with our cutting-edge pocket-sized pod system, pre-filled with our finest flavours.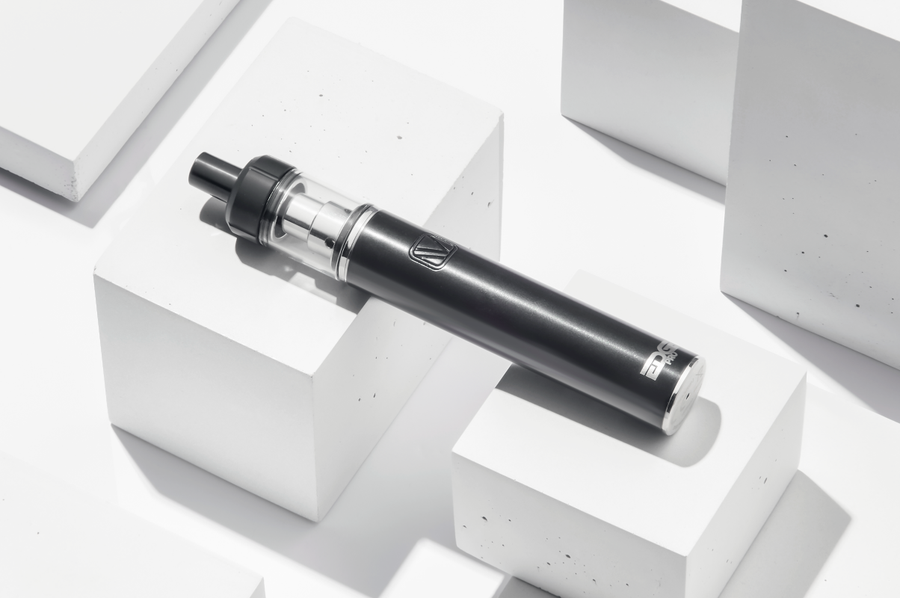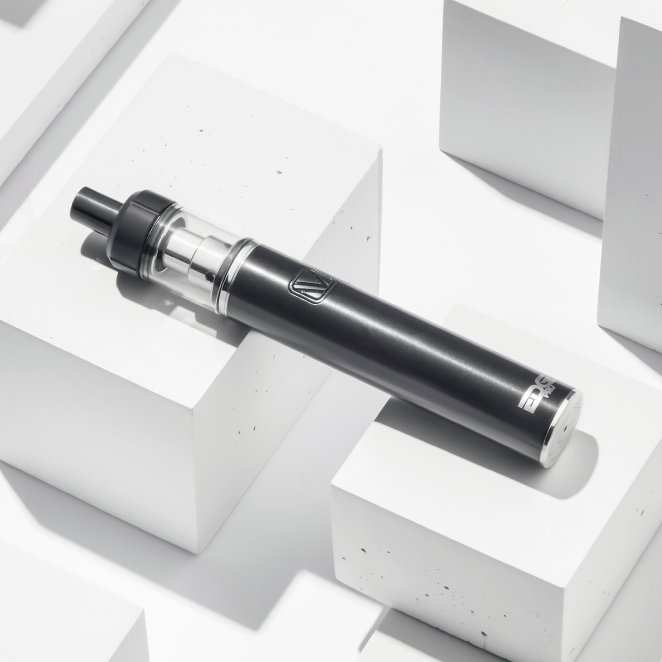 PRO
Vape like a pro with our effortless all-in-one kit, complete with rapid change vape coils and comprehensive range of vape liquid.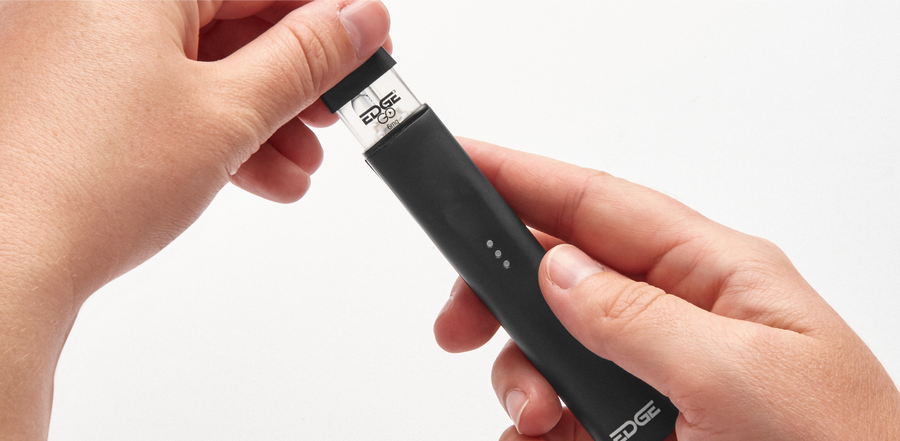 EDGE Hub
Your information hub for all things EDGE and the latest in vaping news, knowledge and educational blogs.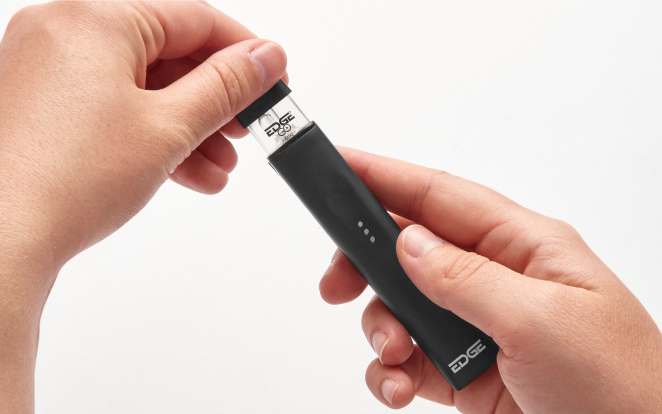 EDGE Hub
Your information hub for all things EDGE and the latest in vaping news, knowledge and educational blogs.
EDGE - The UK's Number 1 Brand for E-Liquids and Vape Devices*
We're committed to providing incredible nicotine products to help you make the switch.
EDGE produces a range of premium UK vape liquid manufactured by our own qualified team. We use the very best ingredients to create some much-loved flavours at our expertly equipped production facility. With flavours in multiple strengths and a range of high VG e-liquids too, we're sure you'll find the perfect bottle for you.
Our range of vaping devices and Hardware, including the EDGE GO pod system and the revolutionary EDGE Pro device, offer hassle-free vaping with
satisfying and reliable performance. Designed with you in mind, these devices won't let you down.
We have everything you need to begin your vaping journey with confidence.
UK vape juice and devices for every need
EDGE Vaping has quickly built its reputation as the ultimate UK vape store. We are the leading online shop for UK vape juice, providing our ever-growing customer base with all their vaping needs. From starter kits and e-liquids to e-cig cartomizers, we have everything you need for an optimal vaping experience, right here in the UK.
Whether you're looking for a simple device or an advanced setup, we have a wide selection of products to suit your individual needs. Our range includes high-quality, reliable devices of varying power and designs. Each device brings its own advantages, and may be more suitable for specific UK vape juice types. To understand what might work best for you, visit our new to vaping guide here.
All orders over £15 qualify for free UK delivery, so take advantage of our fantastic e-liquid range today. What's more, our friendly UK-based team is always on hand to answer any questions or queries that you may have. So browse our collection now to find the perfect vape kit for you.
A UK vape store for beginners and pros alike
We pride ourselves on our selection of high-quality vaping equipment and UK e-liquids. Our mission is to provide our customers with a first-class shopping experience by offering the latest technology and an extensive range of products to choose from.
At our UK vape store, we understand that vaping can be a daunting experience for beginners. That's why our friendly staff are always on hand to answer any questions you may have. We understand that each individual has their own style when it comes to vaping, which is why we offer a wide variety of products tailored to suit every need.
So whether you're looking for an alternative to smoking, just starting out, or an existing vaper, be sure to check out EDGE Vaping, the leading UK vape store and your one-stop shop for all your vaping needs!
E-liquids made to last
We are an eliquid vendor dedicated to providing only the highest-quality vaping products. Over the years, EDGE Vaping has developed a reputation for offering exceptional service, a wide range of eliquids in delicious flavours, and great value.
Our mission is Caring for people's health as a trusted partner. And we do this by ensuring that each customer receives the best possible experience with our eliquids and vape devices, whether they are just starting out in the world of vaping or are a long-standing customer. We take pride in offering top-notch customer service and strive to maintain our commitment to excellence with each order we ship out.
Our selection includes hundreds of premium e-liquids that are sure to satisfy any vapers taste buds. Whether you're looking for fruity flavours or robust tobacco blends, our selection has everything for you to find the perfect e-liquid for your device.
Shop our UK vape liquid today and experience first-hand why so many people have made us their go-to source for all things related to vaping!
*UK's No.1 brand in convenience - Neilson March 2023