Scroll down to read how our customers have benefitted from making the switch with EDGE.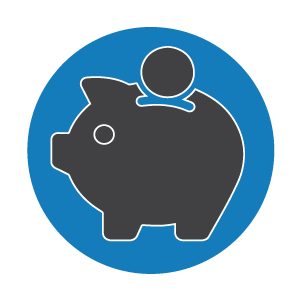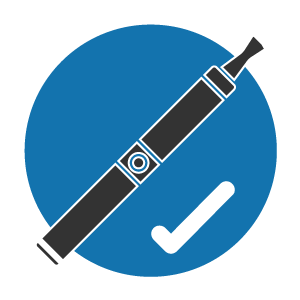 "I'm proud of the change I've made"
- Ryan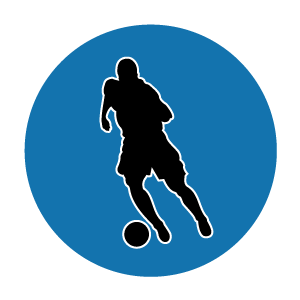 "I started playing football"
- John
"I didn't know how I would take to vaping, and I was stubborn that it wouldn't work. I would agree that I didn't take to vaping immediately, but the more I did and the more it satisfied cravings the more confident I was into vaping as a means to quit smoking." – Liam
"Give it a try, if one device / flavour / strength doesn't work, try with something else and don't give up. Don't assume if your first vaping experience doesn't work first time, it will fail altogether. Trial and error required." – Jane
"It's all about having the right product. I've tried vaping before which didn't work, this time it has because I tried different options and found the product that worked for me. Everyone is different." – Ryan
"Be prepared - have a spare charged device or two and spare pods, like in your car / at work, so if you forget it, you're much less likely to buy cigarettes." – John
Explore the stories of real people who chose to start their vaping journey with EDGE.
Over the course of 6 months, we have supported our volunteers through the often-challenging process of leaving cigarettes behind.
With their pick of our complete range of vaping products and comprehensive support and guidance, our dedicated participants have achieved some amazing things!
Read on to learn about the Switch with EDGE initiative, explore our champions' success stories and find out how you can get involved too.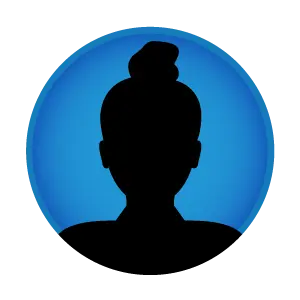 Meet Jane
Who are they: Jane
Age: 47
Gender: Female
Occupation: Business owner
Time as a smoker: 15+ years
Cigarettes per Day: 3
Weekly smoking expense: £12
Personal Goal: To quit smoking by making the switch
EDGE Products Chosen: GO with 6mg pods, & Pro with 3mg e-liquid
Getting used to vaping
Jane quickly discovered that she would always prefer fruit flavoured e-liquids, and throughout the trial learned that swapping between flavours helped maintain variety and stopped her getting bored.
"I always prefer fruit. 'I'll always switch around the flavours to get variety, it's nice to have a different flavour, otherwise your taste buds get too used to one flavour."
Jane's biggest challenge
During the trial Jane found her biggest temptation was to reach for a cigarette during stressful times and social situations.
Thankfully she was able to resist, but found it very tough.
How Switch with EDGE compare to previous attempts to quit.
Jane had tried to stop smoking unsuccessfully 5 times before entering this trial. Even saying.
"Patches worked well, they took away the cravings, but i didn't like how much they cost"
But said during the trial
"It takes less will power than other methods, probably becuase i was still inhaling something"
Conclusion
Since picking up the EDGE GO device, Jane found that she has been able to keep her cravings at bay. Having previously attempted the use of Nicotine Patches, which unfortunately ended unsuccessfully.
Whilst stating that it is a tough transition, especially after having smoked for 15+ years.
Jane is pleased that since picking up the EDGE GO she has not relapsed.
Jane's advice to others
"Give it a try, if one device, flavour or strength doesn't work, try again with something else. Don't give up. Don't assume your first vaping experience will fail to work first time, or it will fail altogether. Trial and error is everything."
Part of our mission at EDGE Vaping is to help people to find an alternative to smoking.
Lots of our EDGE team members and customers alike, have used our devices and e-liquids to help take control of their habits.
We don't expect you to take our word for it; that's why we gave people the opportunity to sign up for the Switch with EDGE challenge.
Reasons why people joined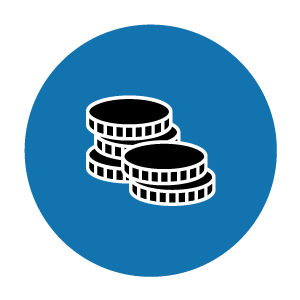 The cost-of-living crisis is very real, and smoking has never been more expensive in the UK than it is right now.
With the government pushing for big changes to achieve 'smoke free 2030' it is likely that costs will continue to rise. We made sure to check in with our volunteers to find out how much they felt making the switch had benefitted their finances!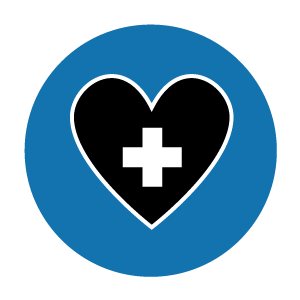 Health, mental and physical
It is widely recognised that within as little as two weeks after giving up smoking, our bodies begin to repair some of the damage caused by cigarette smoke.
The will to avoid these health risks and get more active is a powerful motivator for many smokers looking for an alternative. Follow our success stories below to find out how making the switch changed things for our volunteers health!
It's important to remember that every journey is different, and your goals are your own.
It doesn't have to be about quitting, it's about taking back control. Some of our participants quit altogether, others used vaping to help them reduce their habit to a more comfortable level – Do you have a similar goal?
Find out how our volunteers made vaping work for them!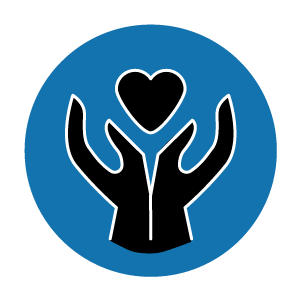 We followed our volunteers' journeys for 6 months, making sure they had the tools and support to keep going every step of the way – they had the option to drop out at any time.
We checked in on their progress throughout the 6-month period, and interviewed them at the end – each person had found at least one reason (or more!) to keep their vaping journey going despite the trial ending.
Want to be part of our next trial?
Inspired by any of our success stories? Considering making the switch yourself? You don't have to go it alone!
We would love to help support your vaping journey, and we'd love to know how you find the experience.
Click the button below to sign up to Switch with EDGE – we'll make sure you've got the tools for the job, and total control. In return, we'd like to tell your story.
The lessons and experiences you share might just make the difference and help convince someone to make a positive change in their own life – If you've been inspired today by the real-life journeys you've read here, we can help you pay it forward.
We gave our Switch with EDGE volunteers access to our full EDGE vaping product collection, to allow them to experiment and find a device that worked for them.
Different lifestyles come with different needs, that's why we have built the EDGE range to cater to those needs.
EDGE GO
Compact, powerful, and discreet. The GO is our flagship pod device which is designed to make the vaping experience as convenient as possible.
Click and go magnetic pods, pre-filled with award-winning e-liquid, means minimal downtime and effortless flavour and strength swaps – ideal when first experimenting to find your ideal vape.
EDGE Pro
The Pro is our most advanced device, but it's still effortless to use, thanks to patented rapid release coils and a mess-free maintenance system.
Unlike the GO, the pro is an 'open system' which means you can fill it with any of our 10ml e-liquid options, granting you the biggest choice of flavours and strengths. Ideal for both experienced and novice vapers alike.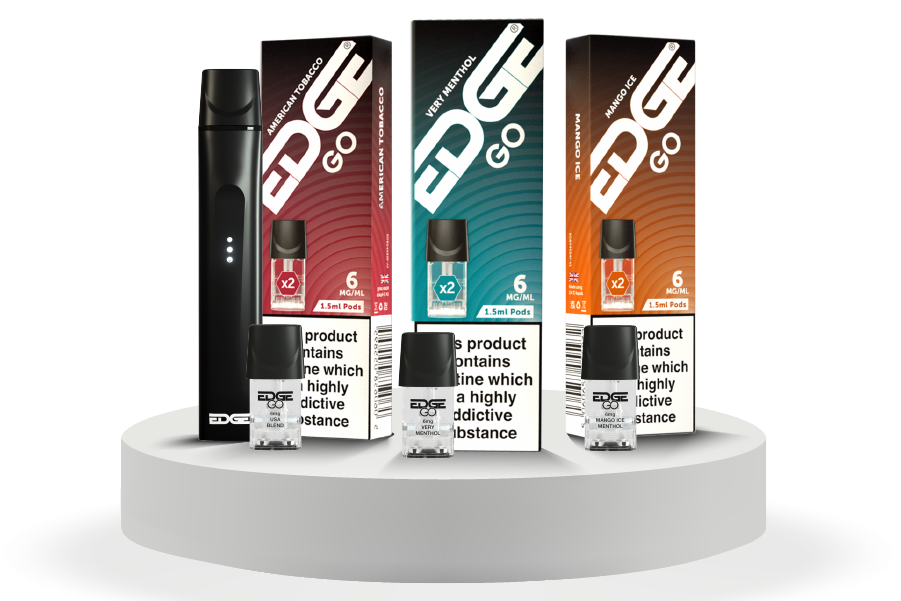 How long does the trial last & Can I drop out if I need to?
The trial is a 6-month commitment. Throughout that time, you decide what products you use, you decide what your goals are, and you absolutely have the freedom to stop at any time. We know how hard quitting can be, we don't want to add to that pressure.
Where can I learn more about your products and support before I sign up?
We've broken everything down in one place to make it super easy for you to read up and arm yourself with the knowledge to make an informed decision about your quitting goals. Head over to our Switch with EDGE area to find out everything you need to know. If your just curious about vaping in general and want to investigate further, get the latest news, how-to guides and more in our blog.
What if vaping doesn't work for me?
That's absolutely fine! Your quitting journey isn't about vaping being the perfect solution, there are many different options available to those looking for an alternative. Nicotine replacement therapy (NRT), medication, or vaping; it doesn't matter which you choose so long as it's right for you – we're here to support you either way, and would be happy just to know we helped you reach that decision. To learn about different cessation options (Nicotine Replacement Therapies AKA NRTs), check out our guide Finding the Right Alternative.
What will EDGE want from me?
Your story! Throughout the trial we will be in regular contact to ask you questions about your progress, any changes you have experienced, good or bad, since making the switch, and of course how you are finding using our products. During the trial we will be collecting this data to not only help us improve our products but also to help provide others with vital insights that can help them achieve their own goals. We may ask you if we can publish your story as a case study, but this is completely optional.
You're in the right place! Click the sign-up button beneath our success stories to register for our next round, or head over to our Switch with EDGE where you can find out more information and register later.