Smoking Cessation Success Story:
John

Smoking Cessation Success Story:
John
Smoking Cessation Success Story:
John
Over the course of 6 months, we supported 4 EDGE volunteers, who decided they wanted to quit or reduce their smoking habits, using vaping as an alternative. You can learn more about the trial itself here, or head over to our success stories page where you can see a snapshot of real people's experiences using EDGE products on their cessation journey.
If you are considering stopping or reducing your smoking, and are unsure if vaping is the right option for you, then check out our guide Finding The Right Alternative, where you can explore impartial information about vaping and other alternatives such as nicotine replacement therapy and medications.
If you've decided that you want to give vaping a go, then our New to Vaping page is worth a visit to get yourself familiarised with the kinds of products on offer, and advice on how to tailor those choices to your personal journey.
Check out John's success story below, he learned a few lessons on his journey about the value of experimentation that might prove useful if you choose to try vaping too.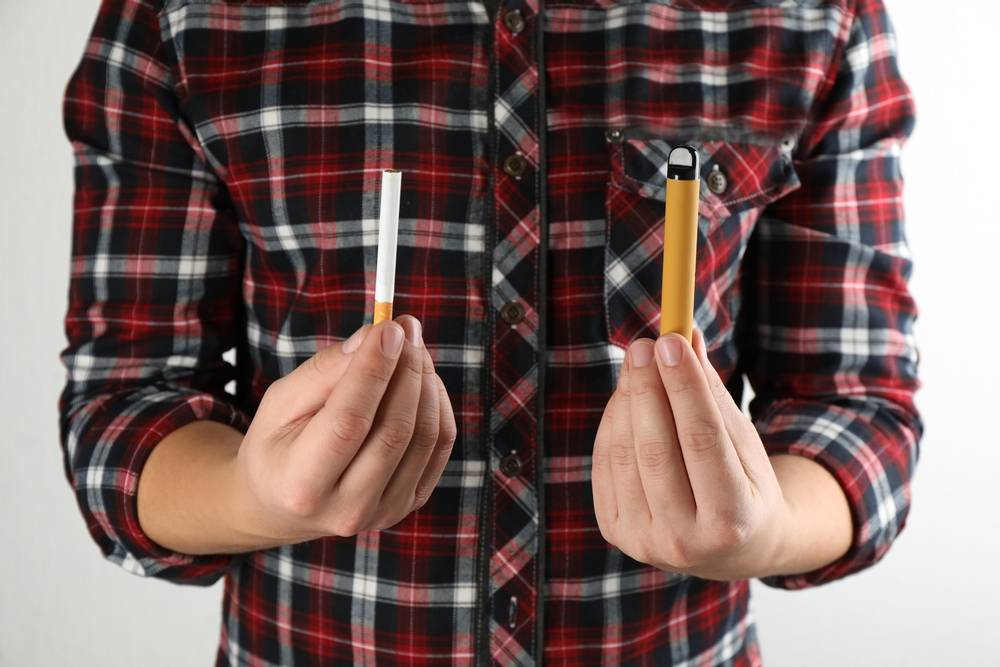 Getting Used to Vaping
John found that he enjoyed trying different flavours but preferred sweet berry flavours above all else. He wasn't a big fan of the cooling element of Mango Ice though, proving that experimenting is important! He liked some of the flavours his partner Jane used in her EDGE Pro, but ultimately the convenience of GO pods made them his go-to.
"I enjoyed Forest Fruits and Blackcurrant. Prefer Blackcurrant. I like the sweetness. Mango Ice - didn't like the cooling effect but I really like the pod format"
John's Biggest Challenge
John's biggest barrier during the trial was his work environment, while he was able to persevere and achieve his reduction goal, he still found a lot of temptation while performing at gigs.
"Initially conflicted by vaping in week and smoking at gigs. This is my hardest challenge and I've not met yet, but it's a small % of my lifestyle."
"I still enjoy gig cigs. At some point I will tackle this, but it's tied to the environment and it's not impacting my ability to control smoking at other times."
How Switch with EDGE compared to previous attempts to quit
John had tried quitting twice before. He used nicotine patches but found the cost to be a put-off, he also tried vaping once before but had bought into a high-power sub ohm device with a lot of bells and whistles, only to find the experience was not what he needed on his journey and ultimately led to relapse.
"Vaping didn't give me the same satisfaction as smoking - not the same hit in the back of the throat"
During the trial though John was able to experiment and find a device and strength that worked for him and actually satisfied his cravings in a simple yet effective way.
"The EDGE GO is satisfying for me. They've never given me the satisfaction before. I bought into cloud chasing and voltage etc before, but I like that the EDGE GO offers me the same level of simplicity as a cigarette."
"I've Settled nicely into this. It doesn't feel like I've put a lot of willpower and effort into this, I've just found it's an easy process to transition"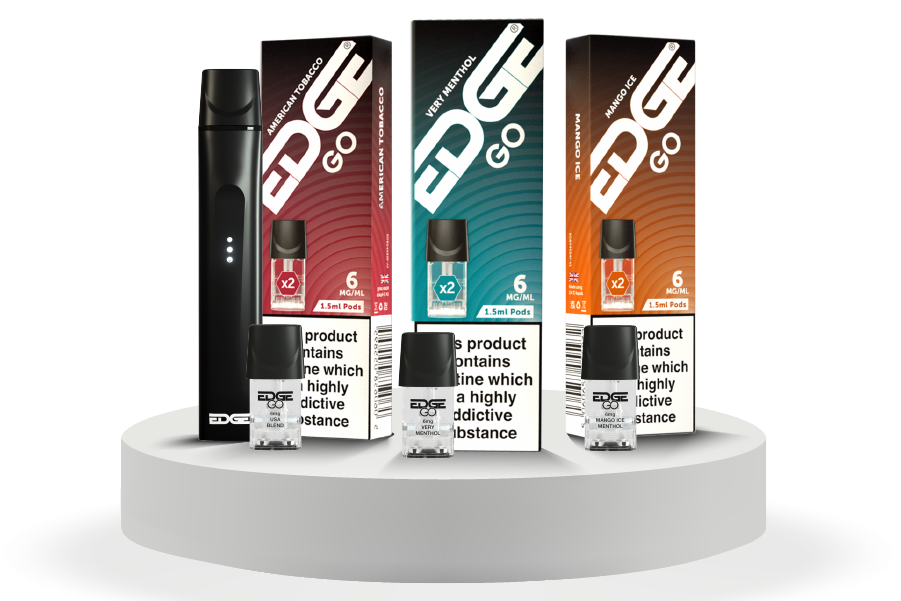 Conclusion
Combining his EDGE GO with 12mg pods has proved successful for John, and has brought him closer to quitting than he has ever been before. He has been able to reduce his smoking to the point where he now vapes through the week and only smokes while at his gigs.
We asked him if he felt he achieved his goal "To be in a better position to quit smoking for good".
"Yes - definitely, can't overstress how little effort it's been to get to this point. Jumping over final hurdle will require more effort but I feel healthier and self-labelling from 'smoker' to 'vaper' is positive. I feel like I've overhit my goals"
"I've now got a real desire to quit! This has crept up on me, I'm in this strong position without feeling like I've had to make sacrifices. It feels like vaping has sidestepped my barriers."
John's Advice for Others
"Don't be shy about vaping more if you need it, it's still going to be better than smoking. Up you dosage in a moment if you need it. Cigs are finite, which you don't have with vaping. Makes you inclined to 'nibble at it'. Use it medicinally if you need it."
"Also, always have another charged device and another pod ready. Stops you from having a dilemma of 'should I buy cigs' when you're out."
"Go one mg strength higher than you expect, to have a stronger chance of getting the craving required so you're not instantly disappointed."
"The absorption rates for nicotine was really interesting and powerful. Even knowing it's never going to do exactly what a cigarette does. Give it a few more minutes to see how the craving has been met."