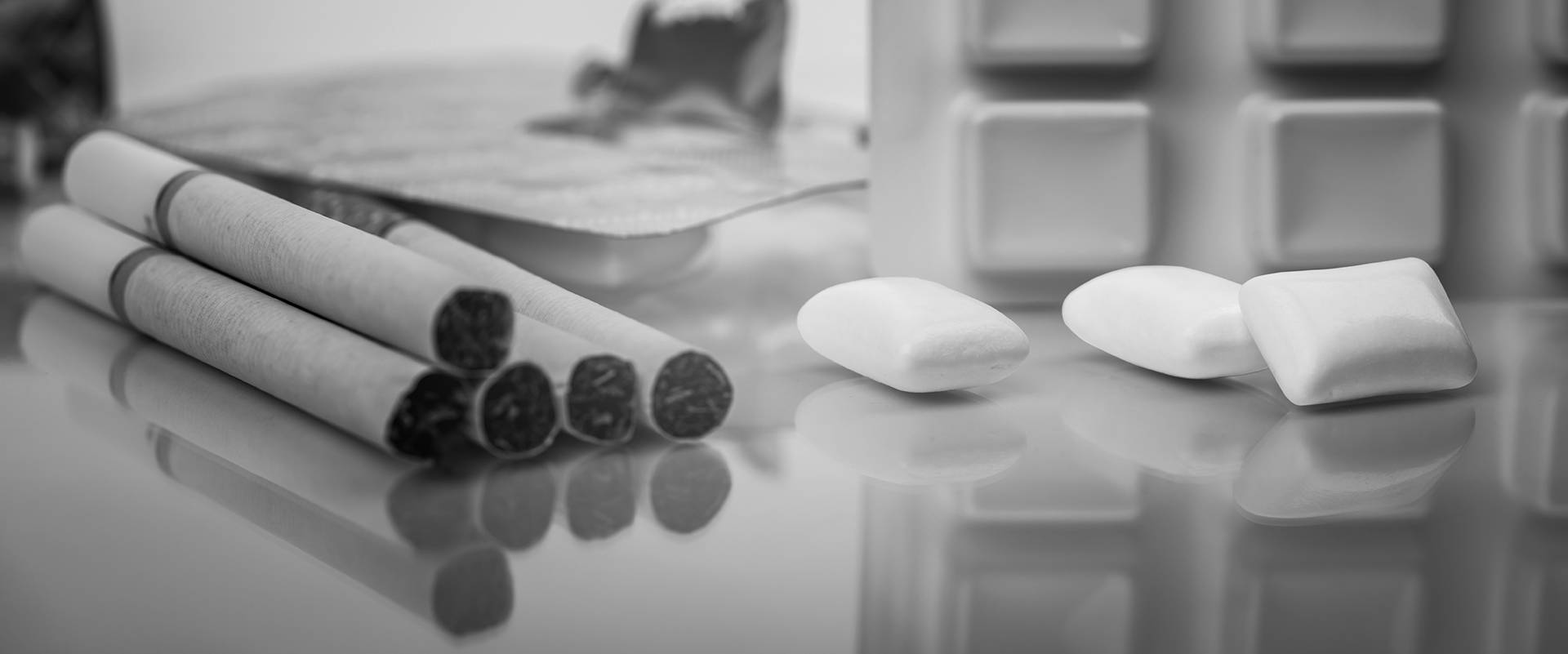 The EDGE Mission: Caring for people's health as a trusted partner.
Finding an alternative to smoking is never easy, and ensuring you are making the right choice can be even more challenging. The most important step on this journey is to arm yourself with information; getting answers to your biggest questions and exploring impartial advice can help you determine the best course of action for your own life.
Join EDGE as we discover the facts, explore your options and share in the experiences of real people on their own quitting journey.
---
Best Practice Guide: Finding the Right Alternative
As one of the core pillars of our Corporate Social Responsibility (CSR) EDGE actively encourages education and would like to support and empower your decision making by providing you with the tools you need to make an informed choice when it comes to deciding the best alternative to satisfy your needs and compliment your lifestyle.
As a part of our mission, we have created a comprehensive guide which introduces the most common reasons people choose to make the switch, and which alternatives are available for you to explore, utilising carefully researched information from trusted sources including .Gov resources, the NHS & Action on Smoking and Health (ASH). Bringing the collective data together in one place to give you total freedom of choice.
How many cigarettes do you smoke a day?
How much do you spend on a pack of cigarettes?
£
Money spent on cigarettes each week
Money spent on cigarettes each month
Money spent on cigarettes each year
Your Money
It's no secret that smoking is one of the most expensive habits a person can have. You can explore the costs in our Best Practice Guide: Finding The Right Alternative, or check out our EDGE Cost Calculator to work out exactly how much your habit could be costing you, and how much you could stand to save if you decide to make the switch.
Your Life
There are many reasons that compel people to find an alternative to smoking, from physical to financial. In the UK and beyond healthcare organisations, charities and even the government regularly campaign to highlight the far-reaching impact smoking can have on your life:
- Smoking has a significant impact on your personal health and is the single biggest cause of preventable death in the UK, directly or indirectly ending 78,000 lives every year (equating to 200 deaths per day).
- Smoking causes around 7 out of every 10 cases of lung cancer (70%).
- Smoking damages your heart and your blood circulation, increasing your risk of developing conditions such as coronary heart disease, heart attack & stroke.
What are your Alternatives?
Those seeking an alternative to smoking have more options available to them than ever before. While this means there is a greater chance of finding a method that works for you, it can make finding that method a little trickier.
Thankfully there are a variety of stop-smoking services available from both independent, government* & NHS**-backed organisations. Action on Smoking and Health*** (ASH) are the UK's leading charity lobbying for a smoke-free future and they too offer expansive advice and support for those looking for an alternative.
At EDGE we are committed to educating as many people as possible to the alternatives available to traditional tobacco use. We understand that the alternatives can appear a little daunting at first. Below is our handy FAQ section to answer some of the most frequent questions we are asked:
Is vaping safer than smoking?
Public Health England released a landmark 2015 study that found vaping 95% safer than smoking. With vapers in the study being found to have significantly less toxins in their lungs and airways when compared to smokers and "dual users" (people who both smoke and vape). Further long-term studies are still on-going but already show similarly positive results. Check our blog section for more information about how vaping compares to smoking, including the recent Yorkshire Cancer Research investigative film: Vaping Demystified that attempts to bust the biggest myths in vaping
Will I save money with vaping?
Individual savings will always differ depending on the preferred brand and frequency at which a person chooses to smoke. It is clear however, that switching to vaping will indeed save a user significant amounts of money. E-liquid can be purchased from as little as £1.00 as opposed to a typical packet of cigarettes which will set you back at least £10.00. Even when factoring in the cost of a vaping device, the annual saving made when switching from cigarettes to vaping is potentially massive.
Why is there occasional variation in flavoured e-liquid colour between batches?
There are two primary explanations for colour change between batches and neither compromise the quality of the e-liquid product.
The first is that nicotine (especially at higher strengths) can slightly darken the colour of the e-liquid product, especially after storage in direct sunlight. This is an expected chemical process due to the photosensitivity of the nicotine solutions used in e-liquid products.
The second explanation is derived from the concentrates used to flavour e-liquid batches. These can also be sensitive to light causing a natural colour change over time. Equally slight colour changes can occur between batches of supplied flavourings depending on their production process and environment, these differences will always be described in their product specifications by their supplier and have no impact on flavour quality. Our own internal QC checks are applied to each batch of nicotine and flavour concentrate that we purchase. In the event of any ingredient failing our internal QC tests, it is immediately quarantined and returned to the supplier pending a further investigation to ensure your vaping experience is consistent and safe. It is important to remember that we never use artificial colourings in any of our products and any differences noted between batches are entirely natural, with each batch having been subject to rigorous quality controls before being released to market.
Are e-liquids suitable for vegans?
Our vegetable glycerol is derived from rapeseed and our flavourings are predominantly synthetic and never derived from animals. Propylene glycol is also a synthetic compound which is not derived from any animal-related ingredient. As no animal products or by-products are used in their manufacture, we can state with confidence that our e-liquids are suitable for vegetarian & vegan customers.
Do e-liquid flavours contain traces of nuts or nut oils?
As a part of our commitment to quality, we conduct a detailed supplier approval process before trading with any company that provides ingredients for our e-liquids. Suppliers must receive 3rd party accreditation or provide us with detailed explanations of their processes used to ensure no nut contamination. No supplier will be used if they state nut allergens may be present, so you know our products are nut-free.
Are your e-liquids tested?
Our site is officially recognised as working to GMP standards and is fully ISO 9001 certified. All our ingredients are subject to rigorous quality checks and supplier approval audits before being accepted on-site for use in our products. Our products are fully batch tested for quality and compliance by our in-house technical team within our state-of-the-art, ISO 17001 accredited laboratory facility. Every product both existing and new will always be emissions tested in-line with TPD regulations to ensure total compliance and safety before being approved for mass manufacture and sale. Check out our Quality and Compliance Blog to discover more about this process.
The term electronic cigarette can refer to any piece of hardware used to vaporise-liquid for inhalation. There are many different varieties for you to choose from: Mods are typically larger devices with more flexibility for customisation, often used exclusively with HVG e-liquids designed for sub-OHM vaping (which uses a coil with a resistance lower than 1 OHM) – these devices are often referred to as "DTL or Direct To Lung" which refers to the way in which a user would typically inhale the vapour from this type of device.

Standard devices like pen devices like the EDGE Pro and more simple kits are typically better suited to vaping 50/50 e-liquids. They are often referred to as "MTL or Mouth To Lung" devices as their usage is closer to that of smoking a traditional cigarette, with the vapour being typically held in the mouth before being inhaled deeper. These types of devices will often have a coil resistance of 1 OHM or above and produce less vapour than sub-OHM devices.
Pod devices like EDGE GO are another popular type of e-cig, using disposable pods containing e-liquid in conjunction with a simple, often smaller-sized battery designed for practicality and convenience. These pod devices often perform in a very similar way to standard MTL devices, although some also have sub-OHM coils for DTL HVG vaping too.
Is there any passive smoking with vaping?
In short – No. While of course it is possible for another person to inhale second-hand vapour, this is not the same as passive smoking. Firstly, e-cigarettes produce vapour, not smoke, therefore the term passive "smoking" is not very appropriate. Even more importantly, as demonstrated by Public Health England's vaping study (which found vaping to be 95% less harmful than smoking) harmful substances and carcinogens like tar and carbon monoxide are not present in e-cigarette vapour, massively reducing the risks associated with passive inhalation.
What are the ingredients in your e-liquids?
Our e-liquids use 3 primary ingredients: propylene glycol (PG), vegetable glycerol (VG) & nicotine (suspended in PG or VG). To create our fabulous flavours, we then add premium-grade UK flavour concentrates. All of our suppliers undergo a strict approval process before we choose to partner with them, and every ingredient must be tested and approved before being sent to our site, upon their arrival they are subject to our own internal quality controls, only ever being approved after meeting our strict high standards.
How long will my e-liquid last?
This depends on how much you vape and what settings you are using. Generally, a 50/50 10ml bottle of e-liquid paired with a low wattage 50/50 device can last a vaper approximately 3 - 5 days. Users of 80/20 HVG e-liquids in larger more powerful devices will typically consume e-liquid much faster.